6 Funny Pre-wedding Photos You Haven't Seen Before
Pre-wedding photos have been a norm in the society since the advent of photography. Best moment of life are well documented in photos for memories, and people have gone extra mile on getting the best, crazy and fun filled photo shoot. We have seen various photos but some photo stands out distinctively.
Today I will share with you 6 funny and crazy funny pre-wedding pictures you haven't seen before.
1. The big woman and midget man. Love is beyond body size, sometimes pocket size but what about love making? Well, we should leave that for the couple to decide. A plus size celebrity and her husband-to-be dazzles in this photo. And we can only wish them the best.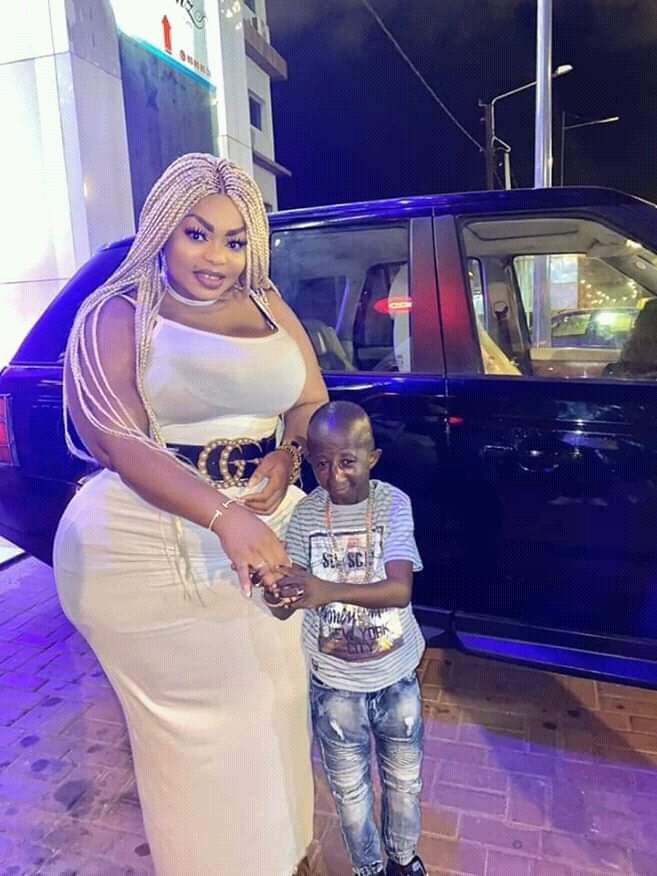 2. Husband-to-be checking out fiances underwear. I just hope it is clean enough. What if she has a pad on and it decided to drop at that point, 'oh evil mind, leave me'. Its cute but not nice. Men need to be civil.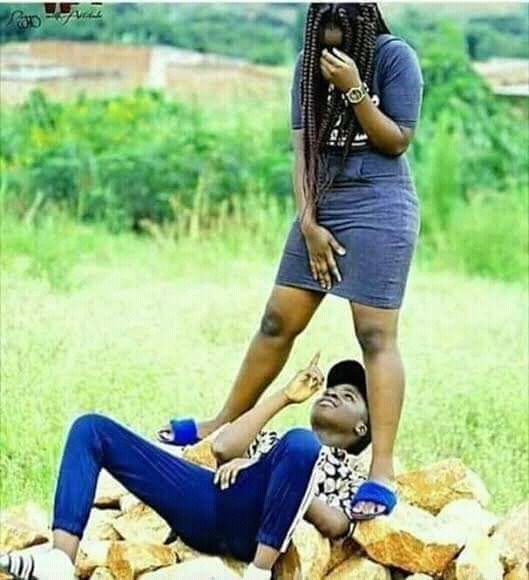 3. Couple eating banana and watermelon. This one is something else. Are they trying to recreate Adam and Eve in the garden of Eden or is the lady's banana suggesting something?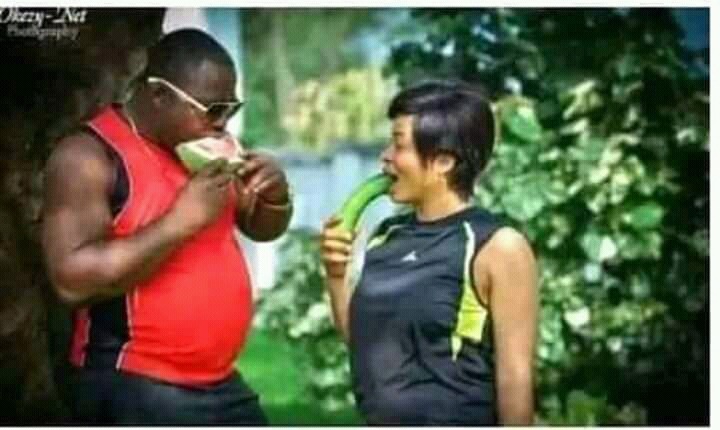 4. Couple submerged in water. Could this be mermaid alert or they just swimming or perhaps try to baptise themselves under the water. I hope he isn't up to something.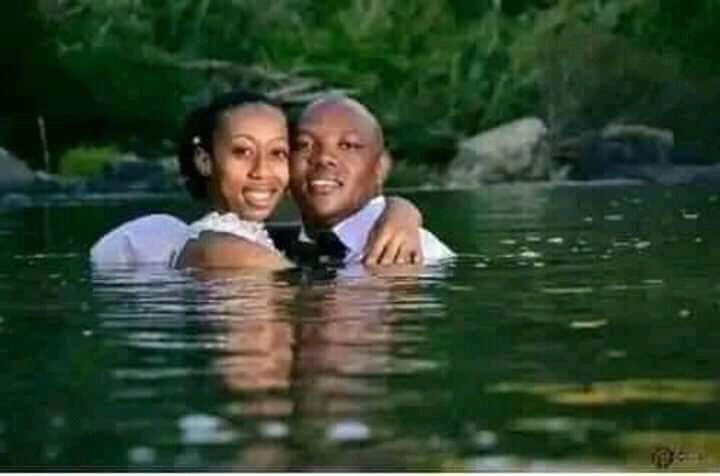 5. Husband-to-be jailed fiancée. This is funny, is that what is meant as prisoner for love? 'Mr jailer stop calling me a prisoner' must have been ringing on the lady's head but then the cell has the sticker "bail is free"
6. Wife-to-be caned. What! This got to be the most ridiculous of all the pre-wedding photoshoots. It is not funny, how can you promote wife beater, oh no